Renova Capital is a leading renewable energy development company founded in 2007 and headquartered in Denver, Colorado, and remains a significant minority shareholder of Renova Power Networks.
Renova's principals have structured, financed and closed more than $35 billion of real asset and infrastructure transactions over the past 25 years.
In 2008, Renova founded Main Street Power - a leading solar developer and portfolio owner. Main Street successfully developed over $400MM of renewable energy infrastructure, including more than 2,000 distributed solar arrays. The company and its portfolio were acquired by AES in February 2015.
San Diego-based CleanSpark offers the world's most advanced energy software and control technology. By integrating new and existing energy generation and storage assets with advanced load management capacities, CleanSpark's software platform allows locally-generated energy to be shared with other interconnected microgrids. This unique capability enables microgrids to be infinitely scaled and widely adopted for commercial, industrial, military, municipal, and remote community deployment.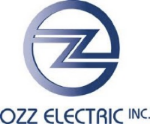 Canada's premier full service electrical contracting firm was founded in 1991 by Steven Muzzo, is headquartered in Toronto with operations in New York, and is Renova Power Network's largest shareholder.
Ozz has an extensive history of successful construction projects, primarily in Ontario, and employs over 1,000 electricians and field technicians. Ozz enjoys a close training and operational partnership with the IBEW.
In 2009, Ozz Electric founded Ozz Solar, in response to Ontario's Green Energy Act. In 2011, Ozz Solar became one of the leading integrated solar developers in Ontario, and in 2013 expanded abroad as Ozz Clean Energy. The company has installed 100MW of solar arrays and is now a subsidiary of Renova Power Networks.
Consolidated Energy Solutions is a New York based energy service company. CES provides its customers a wide variety of energy solutions, including energy procurement and energy efficiency measures on a commercial building scale.
Ozz Solar delivers effective, long-lasting clean energy solutions for businesses, homeowners, and communities alike.
Having already developed 100MW of clean energy to date, Ozz Solar works hard to remain at the forefront of a cleaner, brighter future for all, including of course, the environment.